Dental Care is More Affordable With Our Savings Plan
At Lake Hill Dental Care, we are always looking for ways to make our dental practice better for our patients. To make that possible, we are now offering our own in-office dental plan for patients that do not have dental insurance from their employer or for patients who do not have an individual dental insurance plan. This type of dental program has recently been gaining popularity and has been successful for other dental offices. Effective 06/01/20, we will offer an in-office dental plan for patients without dental insurance for an annual fee of only $429, and $399 for a second family member. This fee includes two examinations, two cleanings, and one set of bitewing x-rays per year.  All other dental procedures will be given a discount of 15% off our regular fees.
No Dental Insurance? Our Savings Plan is a Great Option For You.
Why are we doing this?  We have found that access to preventive dentistry dramatically improves the oral health of our patients.  Unfortunately, if someone does not have access to dental insurance, the cost for this care can become prohibitive.   This can lead to a sporadic level of care, and having people postpone treatment they know they need, but simply avoid due to cost.  We have set the fee for the savings club so that it is less than the typical dental insurance premium and provides you with access to preventive care and advanced dentistry at a considerable discount.  A bonus is that unlike typical dental insurances there are no waiting periods and no deductibles.  We have found that when preventive routine care is adopted, less emergency dentistry is needed -- saving you pain, time, and money.  Furthermore, at our practice we provide most dental treatment under one roof so the added time and expense of going to specialists are limited.  I strongly urge you to reach out to us at 518-444-3717 to ask about this program and how it may benefit you and your family.
Sincerely,
Joseph Denning DDS
Laura Johnstone DDS
Info@lakehilldentalcare.com
518-444-3717
Our Savings Plan Includes Exams, Cleanings & Discounts on Dental Procedures
Your Lake Hill Dental Care Saving Plan includes two examinations, two cleanings and one set of bitewing x-rays per year; a children's plan also includes an optional topical fluoride treatment. All other dental procedures will be given a discount of 15% off our regular fees. If you are establishing as a new patient, this also includes a comprehensive exam and full mouth x-rays to get you started.
Annual enrollment is only $429. $399 for a second family member. See further details for family rates.
When you consider that it is typical for a person without insurance to spend over $600 a year for preventive dental care, this plan is an instant savings of over $250 a year. There is no limit on how much money you can save by using the program.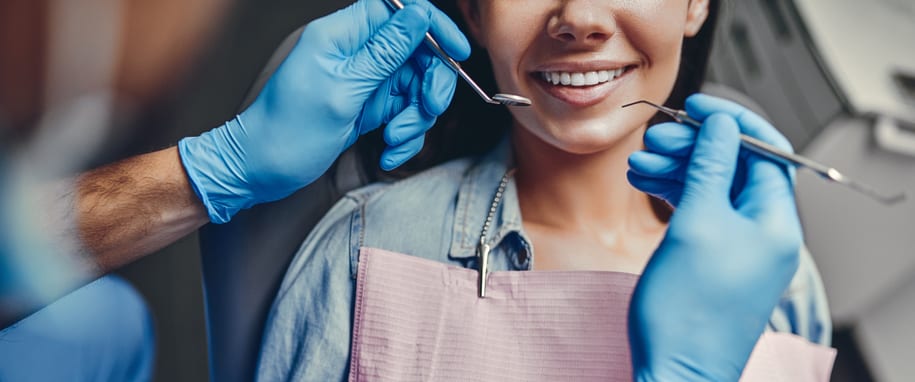 Our Individual Plan
$429 Per year
No Activation Fee
One Comprehensive exam (first year only; needed to initiate plan)
Check-up exams (one following the comprehensive exam in the first year, two in every year after)
Two oral cancer screenings at time of exams
One emergency exam per year
Two cleanings (does not include periodontal treatment – see periodontal plan)
One set of bitewing x-rays (every year)
One panoramic x-ray (once every three years)
One 3D image if needed for implant evaluation
15% off fillings, core build ups, oral surgery, root canals, crowns, veneers, partial dentures, and implants (both placement and restoration)
15% off in-office teeth whitening
15% off sedation procedure (*Patient must meet criteria for sedation)
$399 for a second family member
Periodontal Plan
For patients who need periodontal cleanings and maintenance
$629
No Activation Fee
All services and offerings from individual plan
15% off additional cleanings if needed (periodontal maintenance)
15% off scaling and root planing
Includes 4 periodontal maintenance visits per year
Additional 15% off S/RP

Children's Plan (ages 0-13 years)
$264 per year
Includes all of the items listed in the Individual Plan with the addition topical fluoride treatment if requested
Dental Savings Plan vs. Dental Insurance
Difference between our Savings Plan and purchasing insurance (AARP, Dental, Dental PPO, 50248 used as examples)
Delta Dental A (Single): $520/year
Our Plan (Single): $429/year
Amount saved: $91/year
With insurance, you have annual maximums and deductibles to worry about.
With our Savings Plan, there are no maximums, no deductible, no waiting, and no forms to file.
Find Out More About Dental Savings Plans
PROGRAM GUIDELINES
Patient's portion of the bill is due the day of service.
There will be a $50 reinstatement fee if your plan lapses
Plan is only honored at Lake Hill Dental Care. It cannot be used at any other dental office.
PROGRAM EXCLUSIONS AND LIMITATIONS
This program is a discount plan, NOT a dental insurance plan. It cannot be used:
In conjunction with another dental plan, dental insurance plan, or financing program such as Care Credit unless it is discussed with our doctor.
For treatment which, in the sole opinion of our doctor, lies outside the realm of his capability.
For referrals to specialists
For hospitalization or hospitals charges of any kind
For costs of dental care which are covered under automobile medical
For services of injuries covered under worker's compensation
Lake Hill Dental care retains the right to interpret any program stipulations.
No refunds will be given in the event Member terminates the plan prior to the end of the plan year.
Membership will be renewed on an annual basis and can be canceled 30 days prior to renewal date.
The annual membership fee must be paid in full prior to treatment.
Membership benefits are not transferable, have no cash value, and may not be redeemed for cash.
This is not an insurance plan and is not subject to regulation by the state department of insurance.
Plan membership cannot be combined with current dental insurance plans.
No insurance claim will be filed for Members under this plan.
The plan is for individual use only. It is not a group benefits plan.
Each additional family membership must be paid at the time of the initial membership or at renewal time.
Membership fee may be adjusted annually.
Members are responsible for notifying dental practice of any address or contact information changes.
Missed appointment fees/penalties are ineligible for the membership discount.
Total payment amount is due at the time services are provided. If full payment is not received at the time of service, fee discount will be void. In addition to these general contract considerations, it is important that the contract clearly lay out the payment requirements to maintain membership in the plan. Some considerations include:
Must provide 48hr notice prior to cancellation of any cleaning or exam appointments or benefit will be forfeited for the year.
Only services provided at Lake Hill Dental Care PC are eligible under the membership plan. Plan is only available at Lake Hill Dental Care PC. If services are referred to an outside specialist plan benefits will not apply.